Wheel Brush EZ
Pay with debit & credit card through PayPal or Viva Wallet

Delivery within 1-3 business days.

Returnable product in 14 days from purchase day! Read TERM OF USE policy!
Βούρτσα καθαρισμού ζαντών, μαλακές και εύκαμπτες ίνες,
με λάστιχο για την αποφυγή σημαδιών στη ζάντα.
With this wheel brush you can clean any type of rims, thanks to the conical shape and size.
The EZ wheel brush has a rubber tip to prevent scratches on the rims.
Thanks to the soft and flexible hairs, this wheel brush is perfect for cleaning spoke rims and rims with a double spoke.
The ergonomic handle provides ease of use and protects the user's hands.
 
Areas of application: Cleaning of rims of cars, trucks and motorcycles.



No customer reviews for the moment.
You might also like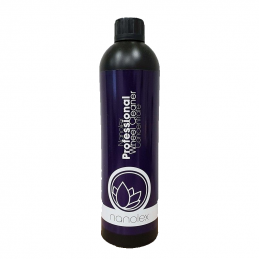 Nanolex Professional Wheel Cleaner Concentrate 750ml