Sonax Xtreme Tyre Gloss Gel Ultra Wet Look Gloss & Care 500ml
Pay with debit & credit card through PayPal or Viva Wallet

Delivery within 1-3 business days.

Returnable product in 14 days from purchase day! Read TERM OF USE policy!
Produces an ultimate, shiny black wet look on all tyre types.
The innovative gel formula preserves and protects rubber against cracking and colour fading.
The enclosed special sponge allows easy and even application without wasting product and causing stains on wheel rims, paint and floor.
Lasts for several weeks.
Ultimate gel to give your tyres a rich, glistening and black wet look
Gel formula maintains the rubber and protects against cracking
Finished look lasts for weeks
Concentrate for approx. 50 tyre applications
You might also like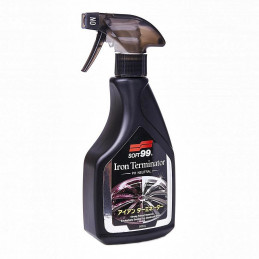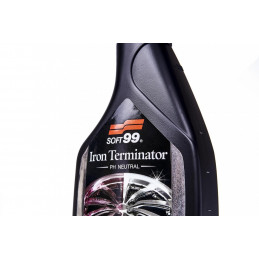 Brake dust and rust deposits on the rims needs powerful but safe solutions. Reach for the Iron Terminator, which will deal with such persistent dirt in a few moments. The special formula dissolves all deposits with spectacular bleeding effect! It can also be used on the aints in the decontamination process!