Αρχική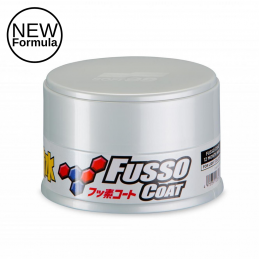 Japanese legend and absolute European bestseller. Choice of over 10 million drivers!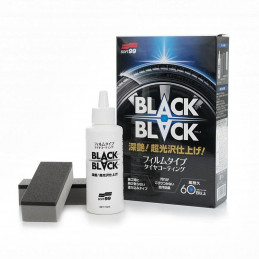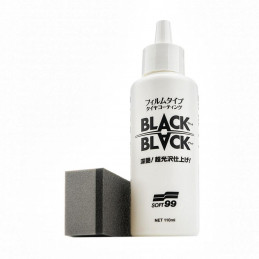 Tire coating created for all fans of a shiny effect. It creates a hard protective layer on the tire surface that protects against dirt and negative external factors for up to 2 months! Includes two dedicated sponge applicators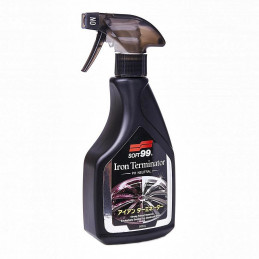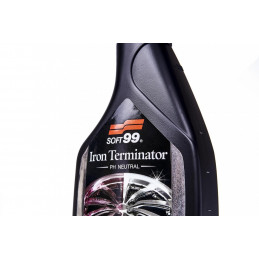 Brake dust and rust deposits on the rims needs powerful but safe solutions. Reach for the Iron Terminator, which will deal with such persistent dirt in a few moments. The special formula dissolves all deposits with spectacular bleeding effect! It can also be used on the aints in the decontamination process!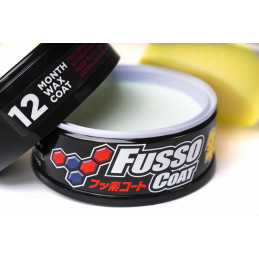 Japanese legend and absolute European bestseller. Choice of over 10 million drivers!
Luxury Gloss is an absolutely new type of liquid wax, which will help you achieve three main factors - Gloss, Depth and Slipperiness with an uncommon ease!
Definition of detailing enclosed in a perfect can! Authentic Premium is based on natural Carnauba. Created to give pleasure from work brings out natural shine from paints. Provides a characteristic warm effect and excellent hydrophobicity. A must have for anyone who wants to feel the atmosphere of classic detailing and immerse themselves in the automotive...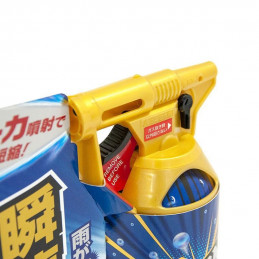 Car maintenance has never been so quick and easy! Try Rain Drop and see that it only takes a few minutes to protect all exterior car surfaces, boost their appearance and give them hydrophobic properties. Rain Drop "Bazooka" is applied on wet surface and makes use of water while you spread the product and simultaneously dry the car. This allows you to...
Extremely pleasant and easy-to-work water-based dressing. Gives satin effect, clearly emphasizing natural black effect and nourishes the gum. Protects against harmful external factors. Includes two specially shaped great quality applicators!
An innovative series of waxes designed to care for professional protective coatings. The revolutionary technology has replaced classic solvents with water! Thanks to this, Hydro Gloss remains completely safe for coatings and fully ecological.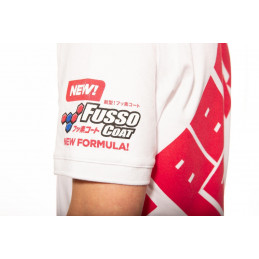 Κανονική τιμή
39,65 €
-10%
Τιμή
35,68 €
Here is a new, unconventional Soft99 Apparel line!Polo shirt made of 220g piquécotton, white. Fastened with 3 white buttons and finished with cotton tape.
This clay bar is a powerful tool for removing visible and invisible contaminants from the surface of paintwork. It is especially useful as preparation before applying a wax or coating. The body will be as smooth as glass!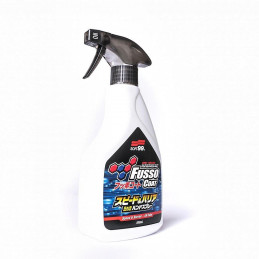 Fusso Coat Speed & Barrier Hand Spray is easy in use for both men and women who want to achieve an equally flawless masterpiece, without sticky and smelly after-effects that most other conventional coatings produce.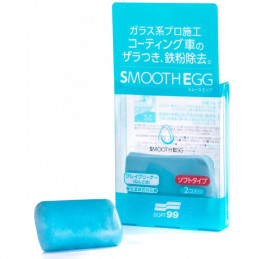 This gentle clay bar is suitable for decontaminating a professionally coated vehicle without damaging the coating. Use in conjunction with SMOOTH EGG Liquid for ultimate bodywork smoothness!
The final step before waxing, but how important! Although degreasing appears to be easy, it requires an effective agent intended for this purpose. Silicone Off is one of the strongest degreasers available on the market.