List of products by brand Sonax
Car care, paint care and car wash products
Car care, paint care and car wash products - SONAX's extensive product range has everything ready for the professional cleaning.
Ειδική βούρτσα για καθαρισμό Δερμάτων και Ταπετσαρίας
Professional 5 Gallon Wash Bucket RED & The Grit Guard Insert Black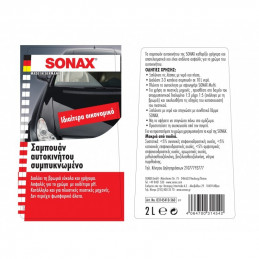 Σαμπουάν συμπυκνωμένο για το πλύσιμο του αυτοκινήτου σε οικονομική συσκευασία 2L.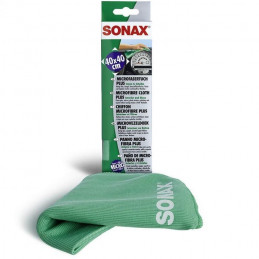 Ultra fine microfibre cloth (80% polyester, 20% polyamide). Leaves no streaks, smears or lint. Use damp for smooth & textured surfaces and dry for wiping or polishingSize:- 40cm x 40cm
Regular price
€18.50
-10%
Price
€16.65
Finish polish for sanded paint surfaces or those treated with abrasive paste. For single-level polishing of sanded paint defects.
PROFILINE ΠΕΡΙΠΟΙΗΣΗ ΕΣΩΤΕΡΙΚΩΝ & ΕΞΩΤΕΡΙΚΩΝ ΠΛΑΣΤΙΚΩΝ 1L
Επαγγελματικό καθαριστικό και συντηρητικό των εσωτερικών πλαστικών. MAT φινίρισμα