List of products by brand Soft99
Soft99 is the most well-known and valued brand of car cosmetics among car enthusiasts on the European market.
Soft99 is one of the most well-known global brands in the automotive cosmetics industry. It is a legendary Japanese brand that has been gaining fans all over the world for over 60 years. We are an importer and exclusive official distributor of Soft99 in Europe. As a goal, we set ourselves a further popularization of the brand and increasing market share on the Old Continent. Not only in the flagship category of hard waxes – where we outclass competition – but in a wide range of products.
Definition of detailing enclosed in a perfect can! Authentic Premium is based on natural Carnauba. Created to give pleasure from work brings out natural shine from paints. Provides a characteristic warm effect and excellent hydrophobicity. A must have for anyone who wants to feel the atmosphere of classic detailing and immerse themselves in the automotive...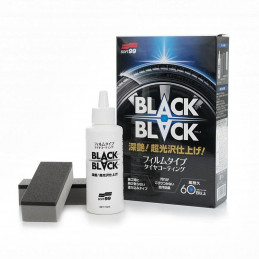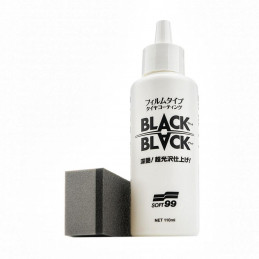 Tire coating created for all fans of a shiny effect. It creates a hard protective layer on the tire surface that protects against dirt and negative external factors for up to 2 months! Includes two dedicated sponge applicators
With FUKUPIKA Spray Strong Type by just spraying and wiping, you will clean the surface and simultaneously apply a wax coating. It's strong water-repellent capability may last up to three months
Regular price
€19.99
-10%
Price
€17.99
Fusso Coat Speed & Barrier Hand Spray is easy in use for both men and women who want to achieve an equally flawless masterpiece, without sticky and smelly after-effects that most other conventional coatings produce.
Glaco Roll On Large - The invisible windshield wiper, an ideal product to secure your car's windows with a protective coating.
An innovative series of waxes designed to care for professional protective coatings. The revolutionary technology has replaced classic solvents with water! Thanks to this, Hydro Gloss remains completely safe for coatings and fully ecological.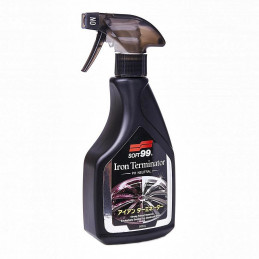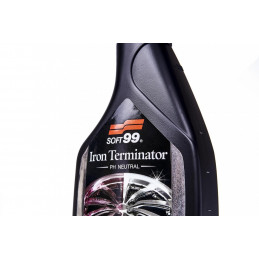 Brake dust and rust deposits on the rims needs powerful but safe solutions. Reach for the Iron Terminator, which will deal with such persistent dirt in a few moments. The special formula dissolves all deposits with spectacular bleeding effect! It can also be used on the aints in the decontamination process!
Luxury Gloss is an absolutely new type of liquid wax, which will help you achieve three main factors - Gloss, Depth and Slipperiness with an uncommon ease!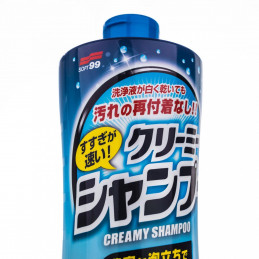 Newly developed rinsing components of Neutral Shampoo Creamy prevent dirt and stop cleaning remains and other residues from sticking to the surface.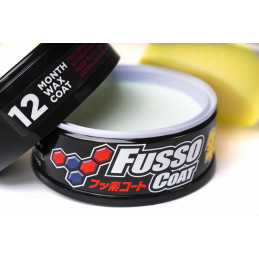 Japanese legend and absolute European bestseller. Choice of over 10 million drivers!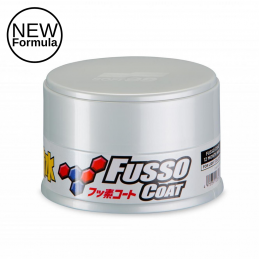 Regular price
€37.95
-10%
Price
€34.16
Japanese legend and absolute European bestseller. Choice of over 10 million drivers!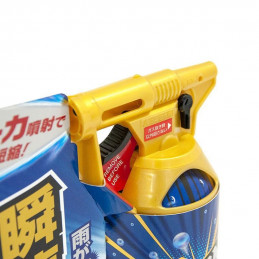 Car maintenance has never been so quick and easy! Try Rain Drop and see that it only takes a few minutes to protect all exterior car surfaces, boost their appearance and give them hydrophobic properties. Rain Drop "Bazooka" is applied on wet surface and makes use of water while you spread the product and simultaneously dry the car. This allows you to...
Absolute number 1 in the field of hydrophobic coatings for glass and must have for every driver! Ultra Glaco surprises with its simplicity of application and durability of up to 12 months. Reach for Ultra Glaco and ensure your driving safety throughout the year!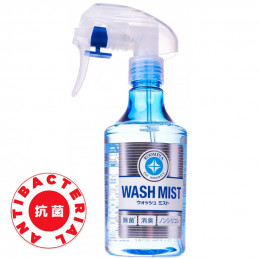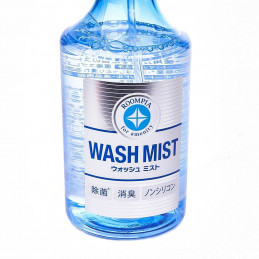 Is there a way to treat the whole car interior with just one product? Wash Mist proves so! It cleans and disinfects the surface, leaving neutral finish and subtle, fresh citrus aroma. Keep it always at hand to take care of your everyday environment on a regular basis. It is a real hot seller in its category, and an ultimate must-have for all car owners.