Home
■ Exterior // Long-term preservation for convertible tops and textiles
Absolute number 1 in the field of hydrophobic coatings for glass and must have for every driver! Ultra Glaco surprises with its simplicity of application and durability of up to 12 months. Reach for Ultra Glaco and ensure your driving safety throughout the year!
The Chipmunk Drying towel! Our newest invention with a revolutionary design, made in Korea!
Glaco Roll On Large - The invisible windshield wiper, an ideal product to secure your car's windows with a protective coating.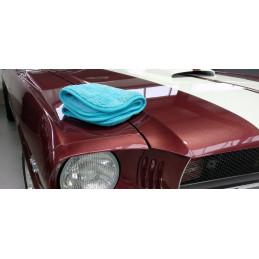 Ultra-Soft Heavyweight Detailing Towel Dimension:40X40
Magnetic Strips To Stop Waterrunnings  15 cm (2 pcs)