Home
■ Exterior // Long-term preservation for convertible tops and textiles
Absolute number 1 in the field of hydrophobic coatings for glass and must have for every driver! Ultra Glaco surprises with its simplicity of application and durability of up to 12 months. Reach for Ultra Glaco and ensure your driving safety throughout the year!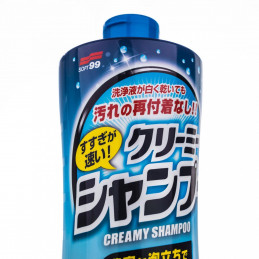 Newly developed rinsing components of Neutral Shampoo Creamy prevent dirt and stop cleaning remains and other residues from sticking to the surface.
Glaco Roll On Large - The invisible windshield wiper, an ideal product to secure your car's windows with a protective coating.
Polytop Micro Dry Cloth XXL - Πετσετα στεγνηματος 55 x 80 cm • 400 gr/m2
■ Exterior // For manual exterior washing of vehicles